BetaFPV LiteRadio 2 SE Frsky
Transmitters
→
Gamepad Style Remote Control
→ BetaFPV LiteRadio 2 SE Frsky
Parts & accessories for BetaFPV / Feichao LiteRadio 2
LiteRadio 2 SE Radio Transmitter is the upgraded version based on LiteRadio 2. Compared with LiteRadio 2, LiteRadio 2 SE takes a further step on endurance and operation, bringing pilots a better flight experience. Meanwhile, it's very small and portable so you can enjoy the flight everywhere. LiteRadio 2 SE Radio Transmitter would be your best choice if you are trying to get into the FPV hobby and find the ultimate beginner radio for drone racing.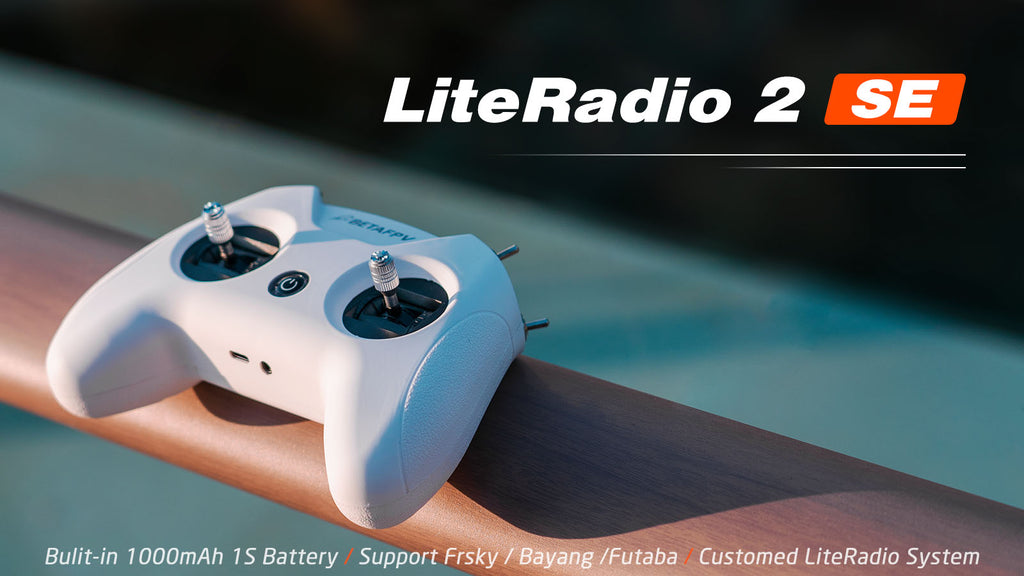 Bullet Point
LiteRadio 2 SE upgrades with BETAFPV self-developed Customed LiteRadio System. Pilots can directly perform the Joystick Calibration and Firmware Upgrading through the radio transmitter, more convenient for the beginner racer to operate.
Equipped with a built-in 1000 mAh 1S battery, LiteRadio 2 SE can use up to 8 hours, bringing an excellent endurance performance. Besides, without connecting the external battery, it is more convenient to use.
Compared with

the

LiteRadio 2

,

LiteRadio 2 SE has a larger transmitting power, and the operating range is wider.
LiteRadio 2 SE has a built-in charging module, supports USB charging. Meanwhile, it designs a Low-Power warning to indicate a low battery. While it needs to be re-charged, the blue light will flash slowly.
Adopted the rubber coat, LiteRadio 2 SE is ergonomic and has the shape of a gaming controller. It's comfortable to hold, and the anti-slip texture on the handles allows for a solid grip.
This radio transmitter acts as a USB Joystick when connected to a personal computer. So you could use it to play FPV simulators like EREADRONE.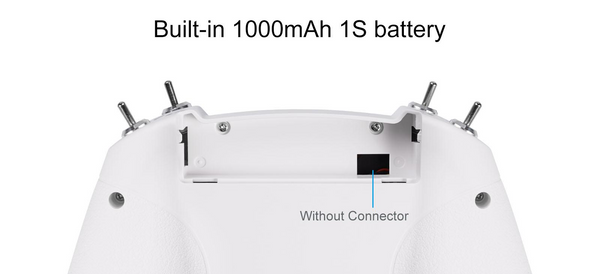 Specification
Item: LiteRadio 2 SE
Color: White
Frequency Range:

2.4G (

2403MHz-2447MHz)

2.4G System:

NRF24L01 or CC2500

Channel: 8
System: Bayang Protocol /

Futaba S-FHSS

/ D16 Frsky FCC/LBT

Protocol

Power: ≤100mw

Model Type: Multi-rotor

Support USB Charging / Firmware Upgrade

Support BETAFPV Simulator Connected /

Customed LiteRadio System / Joystick Calibration
LED Light: Green-Power On / Red-Warning / Blue-Normal
Battery: Built-in 1000mAh 1S Battery
Charging Connector: TypeC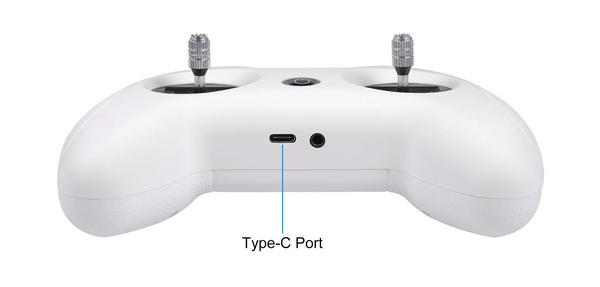 How to switch the protocol
To change protocols (Frsky FCC D16, Frsky D16 LBT, Frsky D8, or Futaba S-FHSS
), you have to power it off first, then press and hold the bind button while you power it back on. Then it will flash the code to indicate which protocol it is on.
LED Status
Protocol Version
Flash Once
Frsky D16 FCC
Flash Twice

Frsky D16

LBT
Flash Three Times

Frsky

D8
Flash Four Times
Futaba S-FHSS
Diagram of LiteRadio 2 SE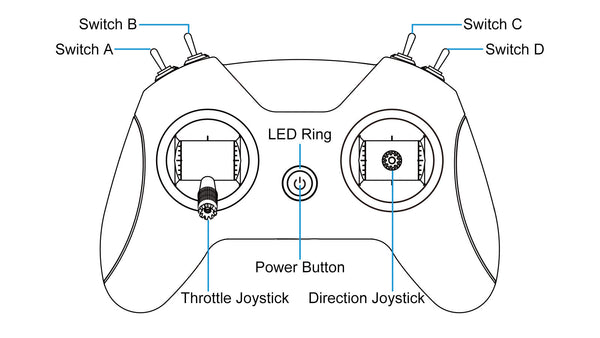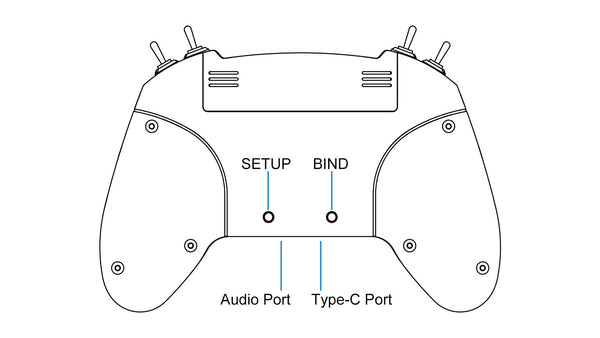 Package

1 * LiteRadio 2 SE Radio Transmitter
1 *

User Manual
Share
Preise für BetaFPV LiteRadio 2 SE Frsky in den Läden
Angebote gefunden: 49 (AliExpress42, BetaFPV3, NewBeeDrone1, MyRCMart1, GetFPV1, Banggood1)
Siehe auch
LiteRadio 2 SE Bayang
$49
BETAFPV LiteRadio 2 SE ELRS 2.4G
$45
BetaFPV LiteRadio 2 SE Frsky + RX
BetaFPV LiteRadio 2 SE Frsky + Bag
$62
BetaFPV LiteRadio 2 SE Frsky + Bag + USB Cable
$72
Parts & accessories for BetaFPV / Feichao LiteRadio 2
Gamepad Style Remote Control